I have found the gold pot my friends! Hundreds of perfume blends where there is a scent for everyone. Including the fact that the owner and creator of these delectable  perfumes brew and bottle these in the windy city of Illinois, United States. The name Wicked Good comes from the "magical element that melds the deep, dark and mischievous –wicked notes– with the euphoric, light and desirable –good notes– to create something unique + unexpected — something that's Wicked Good."
Wicked Good Perfume is made with pure essential oils, nature identical oils, and botanically derived aroma. Everyone's body chemistry is different, so if you have ever had the pleasure of rubbing a natural amber block on yourself it will smell a bit different on each persons skin due to our chemistry. This goes for this perfume as well as the fragrance will act with that chemistry to create different results.
https://www.wickedgoodperfume.com/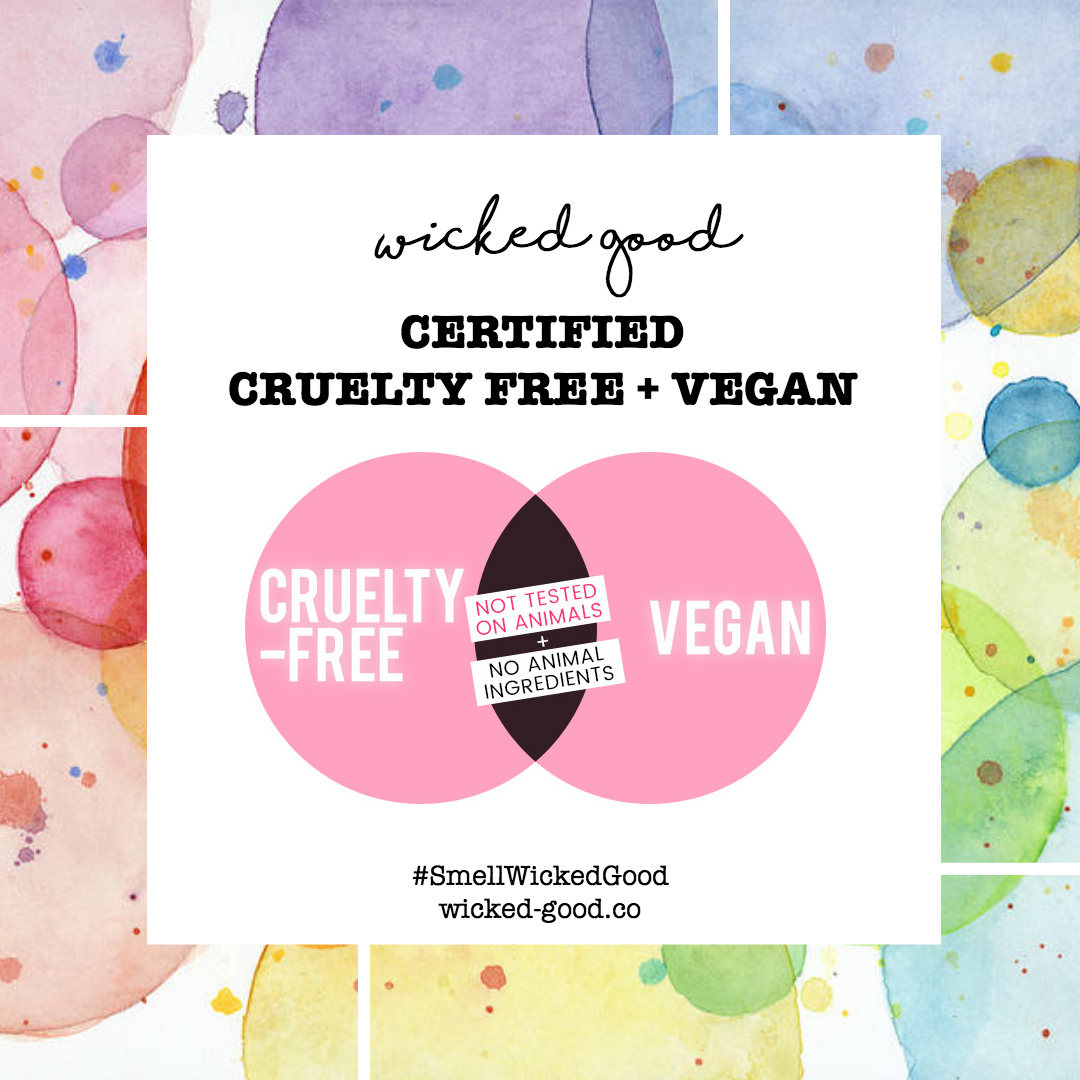 esty: https://www.etsy.com/ca/shop/wickedgoodperfume?ref=l2-shopheader-name
There is over 200+ perfume blends to choose from so you will definitely find one that was made for you and have a lot of fun discovering new blends! Wicked Good offers to do samples which is a smart way to go about trying out new perfumes, so you can get a handful of samples and see which really work well with your chemistry ❤
"If you are new to Wicked Good, I encourage you to order a sample. Perfume samples are available for each scent in the ever changing Wicked Good fragrance library. Try a fragrance discovery set: https://etsy.me/2KM5ry4. Since each scent is made-to-order, they can not be returned or exchanged. "
This Chai perfume includes notes of:  Black Tea, Cinnamon, Ginger, Cardamom, Black Pepper, Clove, Star Anise. This spicy, robust chai perfume is a perfect scent for the spicy, deep dark scented lovers. Chai is such a sexy flavour that will tingle anybodies senses. I personally love the roll on versions of perfume as they are great for on the go and the oil application is divine against our delicate skin. This specific scent I personally would wear to a dinner date or sort of evening party as it is quite a deeper lusty scent.
These all come in roller, spray and solid versions.
Etsy: Chai Perfume
My second roll on perfume is this lovely Turquoise inspired perfume. This has lovely notes of:  Lemon, Jasmine, Tea Rose, Patchouli, Amber, Akigalawood & Bourbon Vanilla. So as you can imagine this is a very warm bodied scent. This is a great scent for first thing in the morning and could remind one of rain or sunshine as it is has a very lovely smooth finish to the scent and would smell a bit different depending on the weather!
Etsy: Turquoise Perfume
Next I have this solid perfume in Bonfire Beach which is "Toasted Marshmallow, Sandalwood & Sea Salt". The compact solid perfume is also great for on the go and has a great texture for applying. This has a warm sweet scent along with the sandalwood and a pinch of sea salt. Reminding me of the shoreline & camping, this perfume is not too feminine so I think it would be enjoyed by both women and men for wearing. Although this was just a seasonal scent and is no longer available however there are similar beach side inspired scents you can check out below.
Etsy: Beach Inspired Perfumes
Oooh the dark side of Lavender. If you have a soft spot in your heart for lavender you will love this perfume spray. With notes of:  Spanish Lavender, Rose Absolute, Violet Leaf, Madagascar Vanilla, Amber Resin. This perfume is best explained as bewitching, exotic and unpredictable. This also makes a great refresher in any room, just a little spritz and it lightens up the entire room with its warm, deep, mysterious lavender scent.
Lavender Noir: Spray Perfume Here!
This is only a small little dent in the variety of perfumes they offer over at Wicked Good Perfumes! If you are looking to spice up your life with some divine organic perfumes definitely have a look because I guarantee there is something for everyone!
https://www.wickedgoodperfume.com/
x o
m i z  l u l u
y o u t u b e / l o o k b o o k/ i n s t a g r a m/ t w i t t e r